Memorials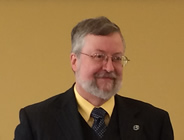 I can help you and your family create a funeral or memorial service that meets your needs and feels like a celebration of your loved one's life.
Some choose to have a simple hymn or two, a moment for meditation, or well-loved readings. It often works out best to have personal remembrances from a few family members and friends. These can be delivered in person, or read by someone else as you choose. I have many readings and some poetry if you would like assistance, but it's always your ceremony.
Many people choose to hold the ceremony at the funeral home or chapel. Oberlin offers alternatives such as Fairchild Chapel or the Unitarian-Universalist church. You may also hold the service in a garden, at your home, or near a favorite outdoor spot. This you would discuss with your Funeral Director or a separate, alternative memorial service could be held later.